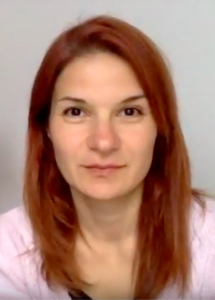 Qualifications
CELTA – Teacher Training Certificate, Cambridge University
MA TESOL – Masters Degree in Teaching English to Speakers of Other Languages, Canterbury Christ Church University, Kent, UK
Bachelors Degree – History of Art, Istanbul University, Turkey
About Me
My name is Yesim Begen, I am an English teacher and have been teaching English as a foreign language for over 14 years.
I have taught in language schools and also privately in the UK and in Turkey. I teach General English, Business English Functional Skills, and Exam preparation courses to groups and individuals who are looking to take their English to the next level. My learners have been from all over the world with different backgrounds and levels.
My teaching is about promoting the qualities and principles that make language learning easy and pleasant. I care much about learner confidence, motivation and individuality. We are all different and we all learn differently. My goal is to guide my learners to become independent learners who know how to reach their learning objectives and help them discover what works for their unique learning journey and their personal tendencies. 
My real journey with English didn't start up until I was in my early 20s. However, I went from 'someone who could hardly put a sentence together in English' to someone who was a professional English teacher. I know what it takes to learn and master a language and I support my learners every step of the way.