RIFAT NAJNIN - Bangladesh
Hi everyone, this is Rifat Najnin from England. I am a housewife. Here I am a newcomer, so I don't know how to speak English properly and when I try to speak to someone I feel shy and scared. A few months ago, I studied with Yesim. She is amazing. I never forget her. We had a lot of fun and a lot of laughs because studying should not be boring. So she used to teach us to laugh. She taught us how to talk fearlessly. Her teaching style is very friendly.
English accent is very fast and at the beginning, I could not understand a single word. I did not go out because I could not speak English. When I started to take lesson with Yesim, she gave me courage to talk to English people and now my English speaking is much better than before.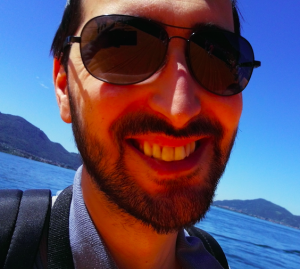 GIANPAOLO CHERUBIN - Italy
Hi everyone, I'm Gianpaolo from Italy and I work in automotive business.
For me it's a pleasure to have an opportunity to be on Yesim's site.
Yesim is a wonderful teacher, no….she is not a teacher, she is a trainer, a coach for English! 
I have studied English with Yesim for two years. When I got an opportunity to have the first skype lesson for business, I was quite afraid because I wasn't much familiar with online lessons and also with speaking in English. But since the first lesson, things have changed with the passion that Yesim has placed into the teaching. 
She teaches English with a real leadership. All the topics are analysed with a deep professionalism but at same time with simplicity and joy. The good way to learn English is without boredom….
Last but not least…. she has flexibility, high knowledge, and proactiveness!!!
I want continue to learn English with Yesim, it is very pleasant. 
Many thanks Yesim, see you in the next amazing lessons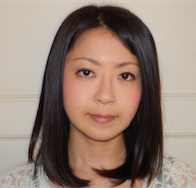 NATSUMI KAGAWA – Japan
I have recently studied with Yesim Begen for my job interview preparation and we had our lessons on Skype
Even though I have been studying English over 10 years, I have always felt there were some invisible barriers in front of me, especially when it comes to speaking English. Therefore, I wasn't confident with my English and have been struggling to overcome it for such a long time.
However, once I had an hour consultation with Yesim before starting the lessons, she spotted my weaknesses in English immediately. I was so impressed and she tailored the lessons to overcome these weaknesses as well.
We practiced many of the common interview questions and discussed how to answer them. Yesim showed me not only the technical issues, vocabulary and grammar corrections, but also the importance of consistency and relevance in my answers when using English, which was something I've never thought of when I spoke English.
I think Yesim is very good at motivating students who aren't confident with their English like me. I felt greatly encouraged by her words, 'Don't compare yourself with others, compare yourself with yourself in the past'. As the lessons went, I found myself confident with my English.
I am very satisfied with studying with Yesim. She is professional, passionate and really enjoys teaching. I will continue to study with her in order to become more proficient in English.

HEEWON KANG – South Korea 
(2months CAMBRIDGE CAE Exam Preparation)
Hello, I'm Heewon from South Korea. I studied with Yesim to prepare for CAE exam.
When I started the course, I had no idea about how to study efficiently for an exam. I still remember how I felt when I took the first lesson. I was a bit nervous first, but the more I learnt, the more interested I became. It was so different from the language school where I used to study. I could ask questions as much as I wanted and could get lots of information. Our lessons were like discussions rather than general classes in school. I was not only being taught, but also we shared our opinions and tried to find the useful ways to study for ourselves. Furthermore, our teacher always cares about our feeling and tries to teach wide range of contexts, and uses different methods that are suitable for students.
When I registered for the course, I thought two months might be short to get ready for the exam and improve my English, but I was surprised to see how much I learnt, much more than I expected, and developed my skills in all parts of the exam. The most important thing I gained from the lessons is that I found studying English enjoyable and exciting. Sometimes I felt frustrated or wanted to give up, but the teacher always encouraged us and focused on the process rather than the result.
I'm certain that if someone is looking for English lessons to improve versatile English skills, starting with Yesim would be the best way. Every time you have lessons, you would be looking forward to taking classes with the teacher! It was very precious memory and experience for me, thank you very much J .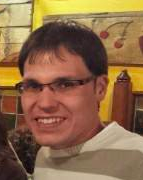 TONI JUSTE SIN – Spain
Hi, I studied with Yesim in July and August 2013.
Everything was very nice. I had so much fun. I started with a low level of English, I could only say short sentences. In the class, the teacher helped me to improve my English step by step. She was my first English teacher without speaking Spanish but it was good for me to improve my English, and I got better and better. In my second week I was able to understand everything she told me. I did 4 weeks of business English course and 4 weeks of Cambridge FCE Exam preparation. In my last week I did some FCE exam papers and I got good marks. After class, in the afternoons I could do some activities. We went to the seaside in Ramsgate and Broadstairs. I met a lot of young people both in Canterbury and Ramsgate, with them I practised sports: played football, badminton, and went swimming. At the weekends me and my friends went to see different places in south England and the beautiful countryside close to Kent.
Next time I go back to study English to United Kingdom, I will do another course with Yesim. I don't have to look for anything better because this school is perfect.
VERENA – Austria
"What I realised since I'm back home, that I really learned a lot in my 3 weeks and I'm motivated to go on. I can answer English mails from my colleagues easily and I'm not shy about speaking English anymore. And I know now, that my English is much better than I thought ???? " Verena, Austria